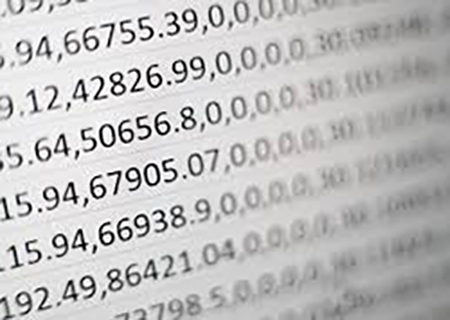 Nielsen - Ad Intel Data
Dataset Format: The files are in a flat TSV (tab-separated values) format. https://www.chicagobooth.edu/research/kilts/datasets/nielsenIQ-nielsen Other campuses may subscribe to this dataset. See register form.
Description: Nielsen's Ad Intel Data cover advertising occurrences for a variety of media types across the US, starting in 2010. These data can be broken down by Market Code (i.e., ~200 Designated Market Areas (DMAs), which can be matched to DMAs in the Consumer Panel and Retail Scanner datasets). Only tenured & tenure-track faculty, PhD students, and postdoctoral researchers are eligible for an account. Register: https://marketingdata.chicagobooth.edu/Anonymous/Welcome Bloomington Only.
Features: Years Available: 2010+ The Ad Intel Dataset includes advertisement occurrences from the following media types: National TV; Local TV; Radio; Magazine; Newspaper; FSI (Free Standing Insert) Coupon; Outdoor (e.g., billboards); Cinema; National & Local Internet (information is limited until August 2017, then replaced by Digital media type); Digital (2017 forward). Includes advertisement impression and universe estimate information for the following media types - National TV, Local TV, Radio. Advertising impressions are further broken down by age and gender. For National TV, impressions can be broken down by 50 demographic classifications. A variety of reference data files are also included, such as: Advertisers Brands Product Categories Creative Descriptions TV Programs Distributors (e.g., TV station) Publishers
Contact:
Unit: Kelley School of Business

Campus:

Bloomington

Resource Type:

Datasets

Contact Name: Craig Eich

Contact Email: ceich@indiana.edu
---
Return to Search