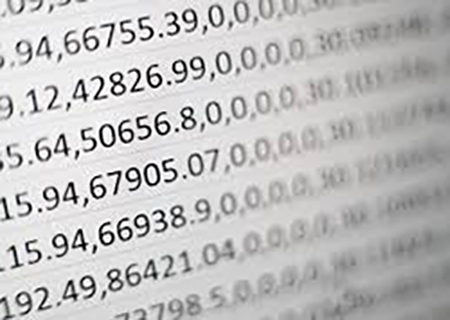 NielsenIQ - Consumer Panel Data
Dataset Format: The files are in a flat TSV (tab-separated values) format. https://www.chicagobooth.edu/research/kilts/datasets/nielsenIQ-nielsen Other campuses may subscribe to this dataset. See register form.
Description: The Consumer Panel Data comprise a panel about purchases in a longitudinal study. Panelists use in-home scanners to record all of their purchases intended for personal use. Consumers provide information about their households and what products they buy, as well as when and where they make purchases. Only tenured & tenure-track faculty, PhD students, and postdoctoral researchers are eligible for an account. Register: https://marketingdata.chicagobooth.edu/Anonymous/Welcome Bloomington Only.
Features: Years Available: 2004+ Panel Size: 40,000–60,000 US panelists Demographic variables include household income range, size, composition, presence and age of children, marital status, type of residence, race, and Hispanic origin. Male and female heads of household also report age range, birth date, hours employed, education, and occupation. For other family members, birth date, employment, and relationship/sex are reported. Geographic variables include panelist zip code, FIPS codes, region, and Scantrack Market code. Product Ownership variables include kitchen appliances, TV items, and internet connection. Products: All 10 NielsenIQ food and nonfood departments (~1.4 million UPC codes). Product Characteristics: All products include UPC code and description, brand, & size. Purchases: Each shopping trip contains the date, retail chain code, retail channel, first three digits of store zip code, and total amount spent. Retailer names are not available.
Contact:
Unit: Kelley School of Business

Campus:

Bloomington

Resource Type:

Datasets

Contact Name: Craig Eich

Contact Email: ceich@indiana.edu
---
Return to Search